There is a time to let things happen
...and a time to MAKE things happen.



This Web Ring is a "VERY IMPORTANT CAUSE"
<!Begin Sabrina Paige Aisenberg Ring>

<!END Sabrina Paige Aisenberg Ring>



"Teardrop Project"
Please show your support for all of the physically, emotionally and
sexually abused children of the world.
See this site to learn more about it.


"CALLA LILY"
To Learn The Significance : Please Go To This Site


A women that lived in an abusive relationship and lived to write about it
as well as helping others...


Marli has put in great deal of work here !
See what the Country-Western Artists are doing.
Say a Prayer for Ashley
Go Here
to read about her

Want to learn more about Fibromyalgia ?
FIBROMYALGIA

Learn2 Perform a Breast Self-Exam



Douglas Needs Your Help and Prayers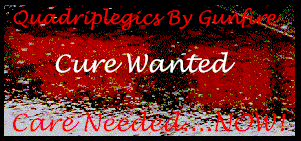 A must see site. Please visit and see for yourself


In view of all that has been going of late
this is an important site to see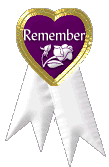 In honor of the wounded, lost and families of
Littleton Colorado April 20, 1999

Pray for Columbine
This tragedy has been felt around the world.
This catastrophe has touched us all. Please take a look !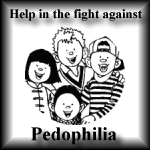 Jan has an informative site here !





A MUST see site for your childrens' sake !




THIS IS A VERY IMPORTANT REQUEST !
PLEASE HELP ! FIND SABRINA !
LOOK HERE


To Heighten the Awareness of
Missing and Exploited Children
Issuance of a U.S. Commemorative Stamp
No Money Involved. Only your compassion
A Most Important Site to see: Missing Children Stamp page
MISSING CHILDREN STAMP COMMITTEE
Co-Chairpersons: Marc Klass and John Walsh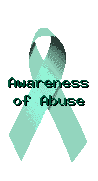 Child Pornography - Please view


Please go here Missing Children & Parental Abduction
Sheri has put together a very important site


<!!--------Begin RIGHT TO SAFEGUARD Banner Code--------!!>


<!!---------End RIGHT TO SAFEGUARD Banner Code---------!!>
[Link here to get the to " Right to Safe Guard Banner"]


AnyWho Directory Service
Do you want people to cris-cross your information ??
"GET REMOVED" at this site