MORE *AWARDS*

I am very proud to display
My Awards, truly and...
I have put them on several pages
so they will load faster
THANK YOU TO ALL THAT HAVE HONORED ME






Thanks for the encouragement Amanda
3/17/98






Ruth, thank you...Your Healing Journal is as lovely as your ART GALLERY
3/17/98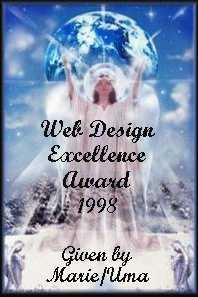 Oh my, thank you Marie/Uma
3/20/98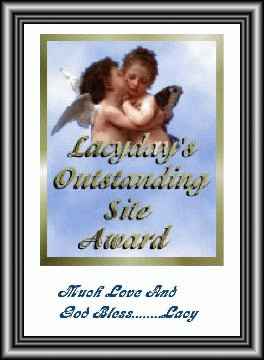 Thank you very much Lacy, for this honor and for all you do for others
3/21/98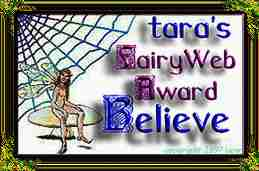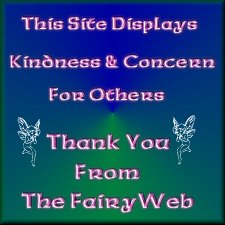 Thank you tara for these two awards. I appreciate them and display proudly
3/22/98


Please take the time to visit these sites.
They are beautiful.


Please continue to MORE

OR



Here is a listing of all my pages :
For those unable to use the above menu

Background by Dj

All HTML was hand-coded.
No HTML editors were used.
Copyright © 1998-2001 by "TOBI"
All Rights Reserved.