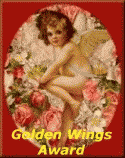 Thank you: Beryl & Aleesha: I appreciate this
5/6/98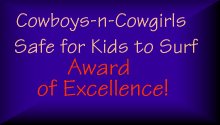 Jerry, thank you for both of these awards
These were received for "CAUSES" we agree on
7/19/98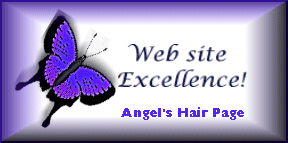 Thank you Angel (My RL friend)
10/28/98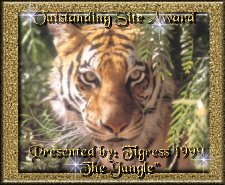 This was given to me on April 8, 1999
by a very talented lady - I am so touched.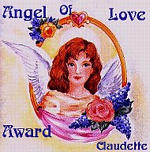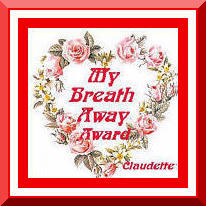 For your efforts in helping children I am honored to give you my Angel Of Love Award
For the overall content of your site I am honored to give you my Breath Away Award
Thank you, Claudette, for these two lovely awards.
4/18/99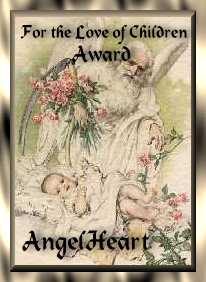 Thank you Sharon - I truly appreciate your kindness -
7/10/99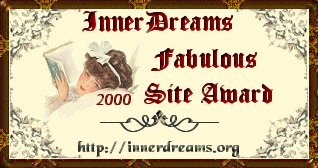 Thank you for honoring me for your
weekly award
5/10/00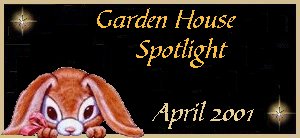 What a nice surprise. Thank you for the honor.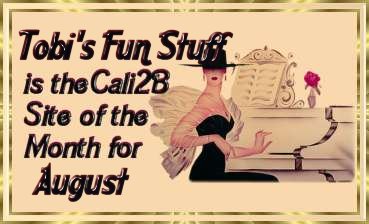 Thank you for the honor of this 2002 Award




Please take the time to visit these sites.
They are beautiful.





To go BACK

OR
Here is a listing of all my pages :
For those unable to use the above menu