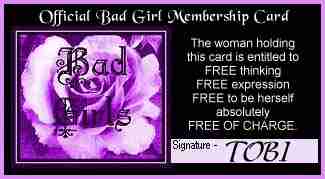 I am proud to be a member of this wonderful group !
I was accepted at 8:17 P.M. on April 23, 1998, [ PST ]
And that's THE DAY IT ALL BEGAN !!!!
I am an "AQUARIAN" and purple is my favorite color
The color purple is a sign of "ROYALITY"
and that's exactly what I think of "THE BAD GIRLS"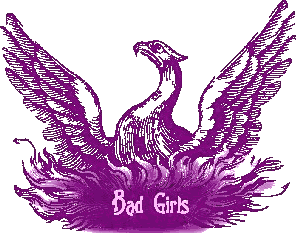 We are a group that votes on decisions and...
I display my button proudly.





"AQUARIAN the WATER BEARER"

Thank you Pandora !






These *ANGELS* watch over my Bad Girl "friends"
YOU ! can adopt yours too ! AngelHearts




---
---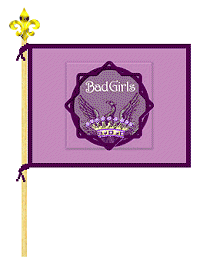 Thank you Sandi for our Flag !



What can I say ?
I live in Sunny California
and I play in Sunny Arizona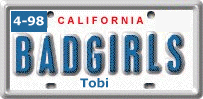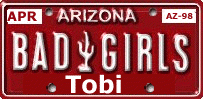 Thank you Susan and Scrapett for these great Plates
---
---

Now your asking yourself, what is a bad girl ?
"Bad Girls" doesn't mean:
BAD, as in "mean", "nasty" or even "hateful".
It means quite the opposite.
We are a group of wonderful ladies from all parts of the World.
We share love, laughter, and sadness.
We all have our "Special Causes"
that we hold very dear to our Hearts.
We all HELP each other, and are there for each other.
We also help others that need helping with special needs.
We are Bad Girls, but not mean-spirited.
We are trustworthy and caring.


We are NOT "Men Haters" : We love the Man in our Lives ! :-))




....And that makes us the BAD GIRLS ORGANIZATION.

Would like to find out what we are all about ?

Are you strong enough to be a BAD GIRL ?
If so, why not join too !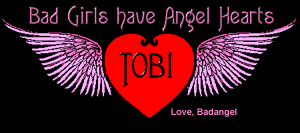 Thank you Badangel - 12/30/98 -
---
---
I am known as

Chambermaid to the Queen
click to see full size

Stop by and visit a humour site prepared by our "WENCH"
Our Melmac Queen, her Court, and the Dungeon

Jonathan Earl Bowser
Thank you for your beautiful Goddess Art Work !





I've adopted this Tribble to protect my page !



This was sent to me, and I'm sharing it here



A ball is a circle, No beginning, no end. It keeps us together Like our Circle of Friends But the treasure inside, for you to see, is the treasure of friendship You've granted to me Today I pass the friendship ball to you. Pass it on to someone who is a friend to you.

~author unknown~
---
---





Thank you Sassy for our Membership Logo !






I've had this special honor too many times to list.
"TOBI is wearing the Melmac Crown"


An honor was bestowed upon ALL of us
on August 16, l998 and remained for 4 Days
While Charna was on vacation
See the Gifts page for it. Link below.


We had a Scavenger Hunt in October !
We were a wonderful team of Nine.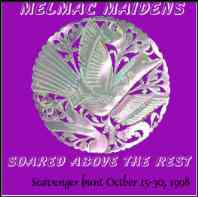 Our wonderful Team Leader (Feathers) gave this to our Team


We are now "ONE YEAR OLD" 4/23/99






Some gifts from BadGirls honoring the anniversay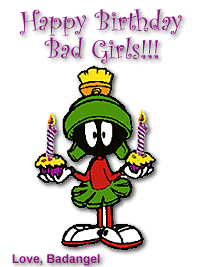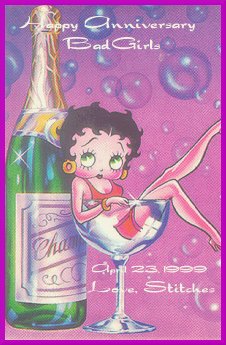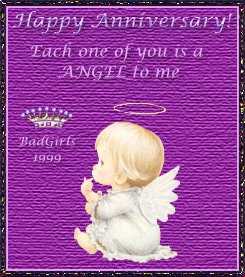 [~ Bre`/Flame ~]

Thanks for the Anniversary Gifts - Ladies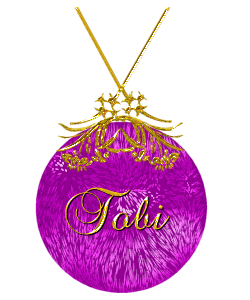 Hi TOBI,
I am sending this to you as requested by secret admirer of your wonderful work!!
Sure hope you enjoy it..and no I can't tell you who asked me to make and send it!!
Hugs: Rose aka Sealights
[ 8/18/99 ]


We had another Scavenger Hunt
This is from the Game Committee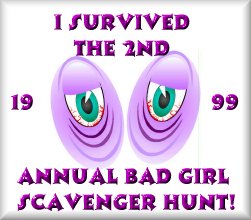 Our Team was ThorsAngels and our wonderful leader was Pandora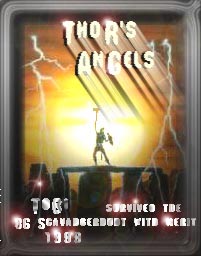 Award by our own Rableather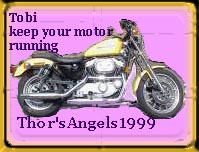 Thank you!

Want to see the rest of "OUR" teams Awards Designed by rab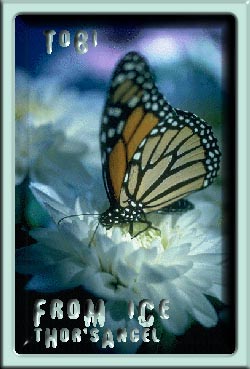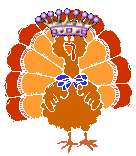 We Were All Queens on Thanksgiving Day - 1999
Here is a listing of all my pages :
For those unable to use the above menu


Last updated page on -
May 5, 2000




---
---
Graphics found on this site are not available for offsite use.
Please read our Graphics and Website Credits to meet our designers.
Copyright 1998-2000 Bad Girls.


All HTML was hand-coded.
No HTML editors were used.
Copyright © 1998-2001 by "TOBI"
All Rights Reserved.