Listen to a Tune While You Wait
Wonderful CYBER PETS I have ADOPTED

Please do not take mine!

Adoption Agencies frown upon that

"THE RULES OF THE ROAD"

If you would like to ADOPT, Please click on the link and

go to their site and "ADOPT YOUR OWN"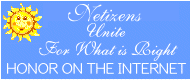 OUR CREED:
I vow to be a better netizen. I vow to respect other peoples work and ideas with the same passion that I respect my own. I vow to support my friends and those who are generous to me by being honorable on the internet. I vow to try to be kinder and make more friends. I vow to give credit to those who have helped me. I vow to use my email to say something nice or say nothing at all. I vow to encourage other people to have honor on the internet by my example. I vow to consider my actions and question the intergrity of them before I act. I vow to show same respect for the 'little people' that I would show to the powerful. I vow to unite for what is right



This is Avery whom I adopted on 02/10/98

Certificate # 28



Avery is sleeping so let's not wake him!
Let's meet the Nanny!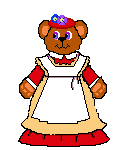 This is "Candy"


Sometimes Candy reads to us from here!
Here are some of my Pets Now !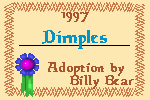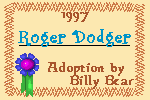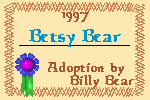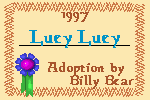 You can adopt yours here!


I have also adopted more!
Look at these!
Pretty Pink Clam Shell



Oh no! Little fluffy is going for the smaller fishtank. NO!NO! FLUFFY



SOME MORE PETS!!


Introducing--Athena and Plato ADOPT YOURS


Introducing--Kiowa (isn't she adorable?) ADOPT YOURS


This is--Sunnybunny ADOPT YOURS

Everyone should have a smile! ADOPT YOURS


A Special Gift from Cyber Teddies MEET HAVASU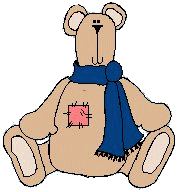 A Special Gift from Anita,Thank you
MEET NIPS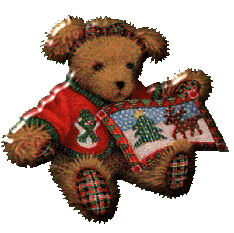 He is so cute: Click on certificate to get yours !
Here is a listing of all my pages :
For those unable to use the above menu


Last updated page on -
May 24, 2000

All HTML was hand-coded.
No HTML editors were used.
Copyright © 1998-2001 by " TOBI "
All Rights Reserved.