This is "Ashley"
whom I adopted on February 26, 1998
---
---
---
My site contains information regarding Net Etiquette
and Safety and Child Protection.
I am an advocate for Saying NO to Childrens Pictures on the Web,
with Pedophilia in the news so much I try to encourage people to realize the dangers of Family Pictures on their Web Pages.
I also have many CAUSES that I believe in and I belong to several organizations on the internet that believe in the same things I do. I also have TeddyBears, Cyber-Pets, *ANGELS*, and some poetry..
My favorite pastime is Boating, Sea-Dooing and anything related to the River, which I display briefly within my pages.
I work with some groups in my own community
(ie. "Battered Women and Children Org.")...
When I am NOT working I spend hours on the internet researching and passing along information.
If you don't have time to view all my pages
I implore you to at least take time
to read this page regarding Childrens Pictures on Web Pages.
Thank you.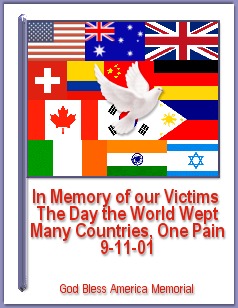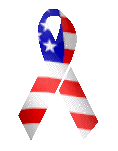 In honor of September 11, 2001
Please support America
---
---
---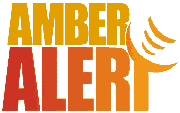 Please take the time to read about the Amber Plan


May 25th is National Missing Childrens' Day
This should be thought of every day, not just May 25th
Take the time to view posters, milk cartons, and banners
You CAN help...

The survey, released to mark the 16th anniversary of National Missing Children's Day, found that 34 percent of parents could not recall these vital statistics for all their children.
While the numbers show most parents - 66 percent - do know these statistics, those who helped conduct the survey say those numbers need to improve. The FBI (news - web sites) counts 2,100 new missing-children reports every day, which are solved more easily when parents can provide this descriptive information.
"This is a both reminder and a call for awareness for parents," said an investigator who helped conduct the survey. "It's shocking how many parents admit they don't know their children's height, weight and eye color or have a recent picture of their kids. That's something most parents don't even like to admit. The survey is meant to encourage parents to know their children's statistics. So many parents don't even know what to do or how to prepare for their child's disappearance."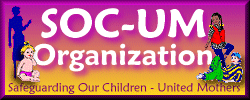 ---
---
---


October is Breast Cancer Awareness Month



I am leaving this on my site because it is an important matter.



Donate Free Mammograms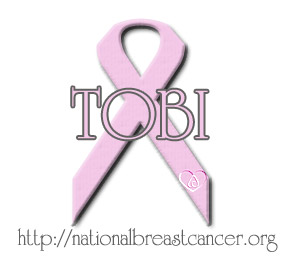 Thank you Ash for taking the time to make these ribbons for so many people to display for awareness.
---
---
---


Please go to this link to make a free donation
of food to hungry people around the world.
Their sponsors pay for your donation,
which you can make once every day.
The Hunger Site
Every 3.6 seconds someone dies of hunger;
Three quarters of the deaths are
children under 5.
Thank you for your help.
---
---
---




In most states the penalty for an adult who rapes a child is twenty years plus --
UNLESS that adult happens to be related to the child, in which case the maximum sentence is PROBATION.
There is legislation now pending in Congress to change all this.
IF YOU CARE, ACT!

Here is a partial quote written by Andrew Vachss, the child abuse expert and author:

"Congressman Ney's courageous legislation offers not just hope for child victims, but for our society. When a child is violated, it is an offense against everything good in America. It is time to eliminate distinctions between crimes against one's "own" children and crimes against "other" children. No "parental right" includes a safe harbor for sex offenders. This legislation is a litmus test for every elected official. Support is expected. And silence should not be tolerated."
---
---
---
On Friday, December 1st, 2000, a worldwide media event
was held to raise awareness for abused children.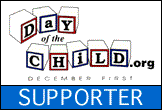 Please Help by reading the site above;
and consider linking on your page too.
---
---
---


This rose sheds its tears for all those lost to
Domestic Violence,those still victim,and
to those yet to become victim.
When Domestic Violence is stopped...
this rose will sparkle again with beauty....
and its tears will end.




Domestic Violence Ribbon


Please take the time to see
Evelyn's Place - Domestic Violence
I am Evelyn's webmaster;
and she has a great deal of important
information to share with you.
---
---
---
I'd like you to take a moment to read the link below.
With our help....we can Find this mother and daughter.
What Happened to Grace and Little Gracie ?
Reward for information leading to Michael Reapp's whereabouts.
A notice on Grace's page right under Michael's photo will explain this.
They are desperate to locate Michael
for further questioning by the Vermont State Police.
---
---
---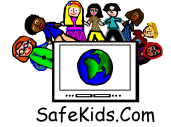 Find tips, advice and suggestions
to make your family's online
experience fun and productive!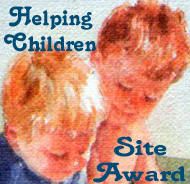 This is an AWARD I am very proud of:
and wish to display here !


"In appreciation of the talent and effort required to
construct and maintain an entertaining, useful Website"
Thank you, Bill
Information on an important issue !!!
!!! Dangers of placing childrens pictures on the Web !!!

Member # 58 Please View HERE:
Here is a listing of all my pages :
For those unable to use the above menu

You can also visit my site using this short-cut: http://switch.to/TOBI

Get yours at: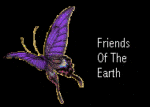 Last updated page on - October 6, 2002

All HTML was hand-coded.
No HTML editors were used.
Copyright © 1998-2002 by "TOBI"
All Rights Reserved.