I Believe In *-* ANGELS *-*
I bring you some pictures of Angels because they are so beautiful and because I believe each one of us has "our own" ANGEL watching out for us in our time of need. I've adopted a "Guardian" for this page I also have adopted some Angels on my "Adopted Angels and more" page.

Please take the opportunity to see them.
* Friends Are Like Angels *

Our friends are like angels,
Who brighten our days.
In all kinds of wonderful,
Magical ways.


Their thoughtfulness comes,
As a gift from above.
And we feel we're surrounded,
By warm, caring love.


Like upside-down rainbows,
Their smiles bring the sun.
And they fill ho-hum moments,
With laughter and fun.


Friends are like angels,
Without any wings.
Blessing our lives,
With the most precious things.


~~ Author Unknown ~~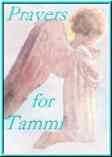 A very "special woman" that needs our prayers.
Please take the time to view this site. Thank you !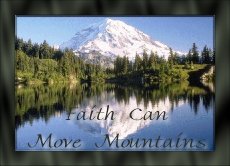 Faith Can Move Mountains is dedicated to a very special lady.
Please take the time to see
---
---
A friend of mine name "Prissy" has a very dear and close friend that is
in need of "OUR" prayers, please take a moment to view this site. Thank you !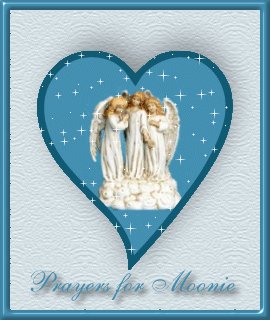 ---
---
The more I believe in *Angels*
The more I see them all around me
In friends, family and acquaintances
It's amazing
How much goodness you can see
If only you BELIEVE
~~ author-unknown ~~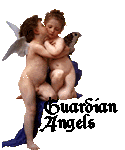 You can get YOUR own GUARDIAN ANGEL too !




I am happy to present B.J. my little *angel*






If you would like to adopt please go to Goldielox site !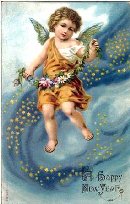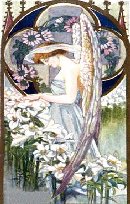 Thank you Marie for these two Beautiful Angel Pictures !



---
---
Our values define who we are...
Living in concert with our values bring peace to our souls
Someone WILL be helped today by our KINDNESS
Our prayers will be answered, sometime, somewhere
Taking the time, daily, to recognize the
spiritual force in everyone and everything
that is all about us, encourages us to feel humble
and...to feel awe.
~~ author - unknown ~~




I have found a beautiful site to see:
Please take the time to view her beautiful work.
"ANGELIC ARTISTRY" By Joan Kirk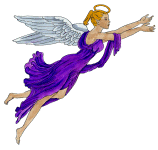 Angelic Artistry
Copyright 1998 AngelicArtistry


[Taken from an e-mail I just received]
Very sadly, I pass on the news about my very dear friend, Joan Kirk of Angelic Artistry:

"On August 25, 1999 our beloved Joan lost her battle against cancer and has gone to be with the Angels in Heaven.
Her love and care for the happiness of others along with her artistic and literary talents
will be deeply missed by all who knew her, especially her loving husband.
The thousands of prayers from people from all corners of the world were greatly appreciated by Joan
and she loved to have them read to her in the final weeks of her life here on earth.
Thank you all for your prayers and concern for her over the past fifteen months."

Please join me in prayers for her family.
I was fortunate enough to speak with Joan regularly on a monthly basis and her spirit and her courage never wavered.
I will miss her terribly, as I'm sure you will.
In His Love, Carolyn
Angelic Artistry
Carolyn's Universe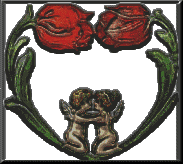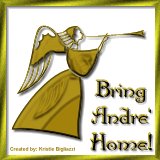 Please click on this to help. Read about it!

This is Ophelia, she is here to watch over those in Need

A must see for Guardian Angels !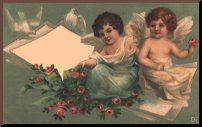 Most of us don't look at things, we look at aspect of things. Our interest are specific. We don't see people, we see clothes or bodies or mirrors of our performance, or we see symptoms of wealth or grace or intellect or sensuality. And slowly we become what we look at most.

Thought directs the eyes and eyes direct the soul.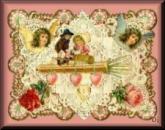 We are born into A life. The life is Waiting there. We don't pick it, we step into it:

Parents, First born or last, the part of the country or the part of the world, our appearance, the efficency of our brain

Then a time comes when we realize that we also have choices, and so we start the task of building our own life--an impossible task considering the number of days we are given to complete it. However, I don't think that's important

WHAT IS IMPORTANT IS TO BEGIN.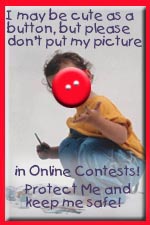 Here is a listing of all my pages :
For those unable to use the above menu


Last updated page on -
March 3, 2001
Background and Some Graphics by: Lady Dj
[no longer a page to link to]
If you know where she is -
please let me know

All HTML was hand-coded.
No HTML editors were used.
Copyright © 1998-2001 by "TOBI"
All Rights Reserved.