PROUD MEMBER OF THESE WEB RINGS
---
---


<!!--BEGIN *PS--the Children Webring--!!>

<!!--END *PS--the Children Webring--!!>




---
---
---
---
---
---
---
---
---
---
---
---
---
---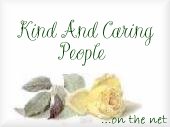 TOBI
Is A Member Of
Kind And Caring People
On The Internet!
---
---
In addition to the Web Rings on this page

Other Web Rings are located as shown below :

Angel Ring - located HERE : *ANGELS*
Children's Protection Campaign [CPAC] - located HERE: SayNo To Children Pictures
Sabrina Paige Aisenberg - located HERE : CAUSES
Missing Children Ring - located HERE : Missing
---
---
Here is a listing of all my pages :
For those unable to use the above menu





Last updated page on -
June 11, 2002

All HTML was hand-coded.
No HTML editors were used.
Copyright © 1998-2002 by "TOBI"
All Rights Reserved.