}
---
HTML Help
Some of the Best Mac Links ! Web TV Users Help A Cool Color Chart HTML Goodies Web Site Garage One Stop Shop Gif Wizard Home Page
Miscellaneous
Shari's CNA Page
Family Music Listing
~Our Happy Home~
Prissy's Place
Black Moon Rising
Dick's Home Page
Welcome to Classmates
Lifetime on Line
Cyber Guy Start Page
Learn about SPAM






Sites relating to Sea Doo's, Boats & Trail Riding

Sea Doo Home Page
Hallett Boats Page
Lake Havasu On Line
Outback Adventures
Sand Rails
Bill's Buggy Page
PWC Ring Homepage
Boating Safety
Calendars Watercraft
Personal Watercraft Safety




Sites relating to Cyber-Pets and More

Sheriberry
Ladyhippos Bear Collection
Teddy Bears on the Net
Billy Bear Fun
The Teddy Bear Story
The Teddy Bear Page
4-Paws Cyberpet Shelter
Adopt a Cyber Mascot
Adopt a Cyber Teddy Buddy
Tonya's Tree House
The Ultimate Cyber Pet Shop
WebPetz
Wildlife Adoption Agency






Sites relating to "*ANGELS*"

Angels...Some Have Entertained
Guardian Angels
Vanessa's Angels
Do You Believe In Angels?
Desaints Angels
Angelic Whispers
Elaine's Angel Page
The Angel Connection
angels
Angel Guidance




Want to send a POSTCARD ?

BlueMountain Electronic Cards
Love Notes & Card Home
Gourmet Post Cards
Postcards from the Heart
Twang This Card
Send a Bear-Mail
rene's_renaissance
Pillbsbury Edible Greetings
Postcard Fun
Bear Hug
April Fools (not just for April)
CyberCondoms (funny cards)
Digital Quilting Postcards
Share the Light: Thomas Kinkade Electronic Postcards
Spoken From The Heart Card Shop
Bowcreek Postcards
Build-A-Card Home Page
All-Yours Free Digital Postcards
New Cyber Electronic Post Cards
E-Cards - Cool, Free Greeting Cards, Birthday Cards, Virtual Bouquets, Postcards
Welcome to Dreams of Enchantment Postcards
The Hallmark Shop
Internet Postcards at PhotoVille - Vintage Photo-Album Postcards
MichaelAngel's Card Shop
Mighty Fortress BBS Medieval Cyber-Postcard Center!
Millie's: Send Something Delicious to Someone Special!
Nathan Beach's Interactive Send-A-Cowboy!
Online Designs Rock & Roll Postcard Site!
TTT Send-A-Teddie Greetings
Virtual Chocolate-Mouthwatering Chocolate Images






Please continue on to MORE - "BANNERS"



---
This page will be updated quite often
If you would like to place either a
button to your site or a banner to link,
in return of course to mine, please e-mail
with your request. I'd be happy to include you

Don't forget to see "BANNERS"
THANK YOU !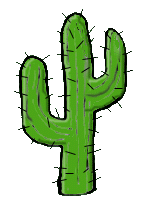 Just had to put this here
reminds me of my "OTHER" home town




---
Thank you for stopping here !

A special thanks to two
"WONDERFUL" ladies:
They helped guide me
when I thought I couldn't do it.
still not sure - giggles ;-)

JO (aka-Lady Raven) "FLINT CASTLE"

SHARI "CNA-Munchkin"
---

Here is a listing of all my pages :
For those unable to use the above menu


Last updated page on -
May 15, 2000

All HTML was hand-coded.
No HTML editors were used.
Copyright © 1998-2001 by "TOBI"
All Rights Reserved.